REMINDER
As of August 1st, anyone who is not already on an annual maintenance plan or maintenance subscription will need to sign up for a subscription license if they wish to update FastManager.
Read more in our Newsletter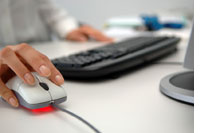 Welcome to the FastManager update manager.
Our latest revision is 2017.71. Please remember to run this update routine on every computer that has FastManager installed on it. Every computer should run the same revision.

You need to have FastManager installed on your computer in order to run these update patches.
You can also run these updates to downgrade to a previous version.


NOTE: You only need to run the latest update. All previous updates are included in the latest update file.